Recently, the South Korean entertainment industry has been including more LGBTQ+ characters and storylines. Some Korean celebrities are coming out, others are declaring their allyship. But the reality for queer people in the country is no flower path.
As queer people on the internet, we go in search of comfortable nooks online to interact with and look up to others like ourselves. One of my first such corners was the website Tumblr in 2014, where teenagers and young adults talked openly about their sexualities and genders. Reading their experiences helped me shape my own identities, experiment with labels, and find my people. With time, however, my interests changed and I began looking for these nooks in other places. 
It was in 2015 when I first discovered the Korean pop group BTS (Bangtan Sonyeondan/Beyond The Scene) when a classmate insisted that I watch one of their videos. I was instantly hooked. Listening to their lesser-known songs, watching live streams, and learning inside jokes are rites of passage for every BTS fan or ARMY. Even beyond these, I believe queer fans have a slightly different experience. At a time when 'gay' was used to insult them, I went looking for affirmation that they may in fact be gay, or at least support the LGBTQ+ community.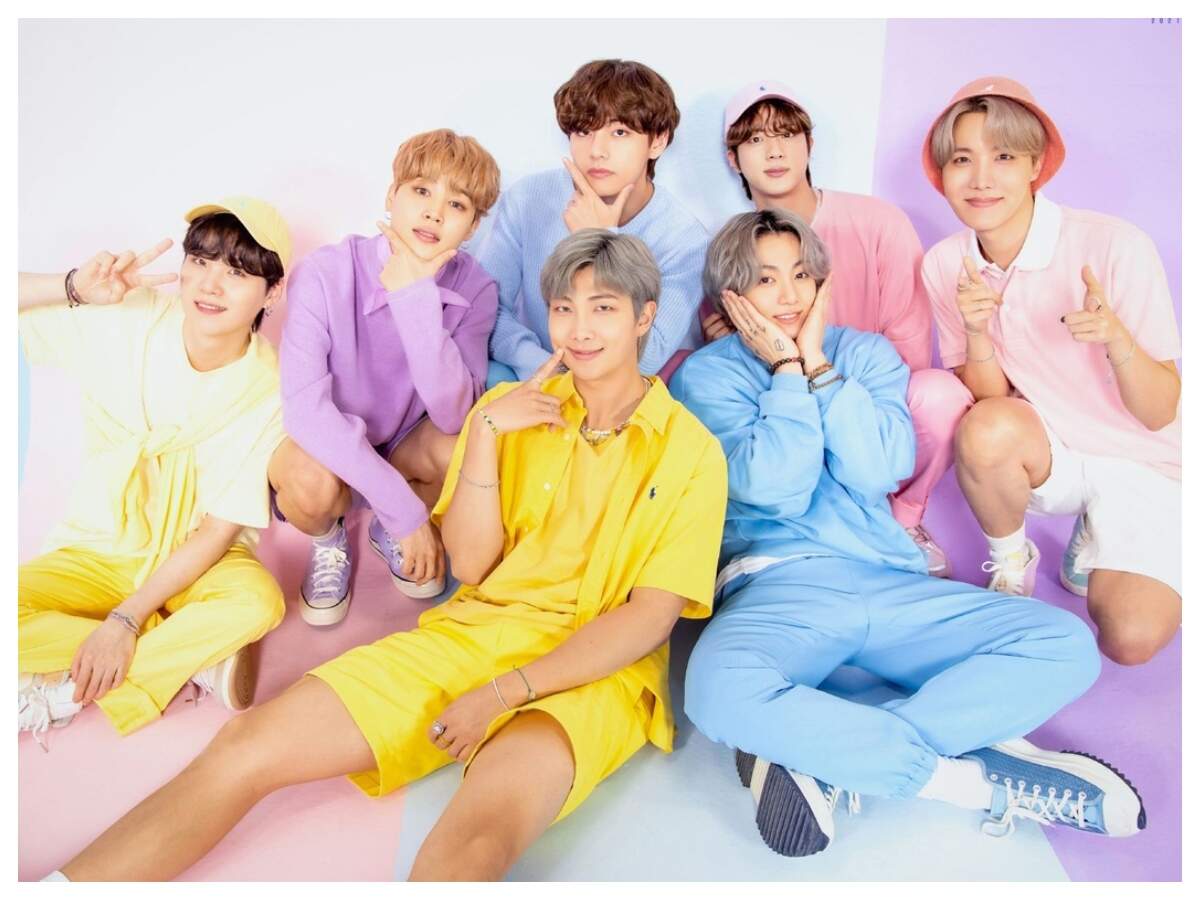 Over the years, I found tweets by the group praising songs about and by the LGBTQ+ community, fan anecdotes of the members being supportive in real life, interview quotes with statements that extend support, and collaborations with openly queer artists like Halsey and Lil Nas X. Fans also often derive deeper meanings from their songs and music videos, some of which are interpreted as having queer undertones. They also tend to find comfort in the thought that BTS may be queer in real life, although there has never been any comment about sexuality or gender variance from their side. 
랩몬스터입니다. 동성애에 관한 노래. 가사를 모르고 그냥 들어도 좋지만 가사를 보고 들으면 두배는 더 좋은 노래. Macklemore & Ryan Lewis – Same Love 추천합니다. http://t.co/4ATzZZrRcC

— 방탄소년단 (@BTS_twt) March 6, 2013
Similar thoughts exist across fandoms for different Korean celebrities, despite there being only a few who have officially come out as queer or confirmed their allyship. In 2017, former Xeno-T member Hansol came out as asexual through an Instagram Live. In 2018, Go Tae Seob, or Holland as he's professionally known, became the first openly gay independent Korean pop artist to debut. 
There are some KPop music videos with queer performers or references, for instance, 'Stay Tonight' by Chung Ha features a group of LGBTQ+ dancers, 'libidO' by OnlyOneOf has very on-the-nose homoeroticism, 'Wonder Woman' by Brown Eyed Girls feature Korean drag queens, and 'One More Day 'by SISTAR is about two women who run away together. Some indie-style videos with queer themes include 159cms by Tenny, Sad Pain by Suran, and Lover by Kevin Oh.
Lately, Korean dramas have also been including more queer themes, characters, and storylines. Some examples include 'Itaewon Class' which was praised for having a transgender character – Ma Hyunyi – portrayed in a positive light, although played by a cisgender woman (Lee Joo Young); 'Nevertheless' which has a subplot revolving around two girl best friends – Sol and Jiwan (played by Lee Ho Jung and Yoon Seo Ah) who realize they've been in love with each other; and 'At Eighteen' which features a gay character – Jung Oh Je (played by Moon Bin) – who struggles to come to terms with his identity when he starts catching feelings for a guy friend. 
i hope the lesbian in the nevertheless writer's room who packs every single lesbian trope that soljiwan's limited screentime would allow always has a good day pic.twitter.com/oPqORVJIJc

— 없음 (@lookatjamie) July 31, 2021
While on-screen LGBTQ+ representation and themes are appreciated and certainly a sign of progress in South Korea, the realities of being queer are vastly different. The country does not recognise 'same sex' relationships or marriage, and does not have an anti-discrimination law to protect LGBTQ+ citizens. It does, however, allow transgender people to undergo gender-affirming surgeries and change their information on documents. The military also prohibits sex between men, and insists that transgender women serve as men unless they have undergone gender affirming surgeries. Activist groups like Human Rights Watch have been urging the South Korean government to create protection laws and recognise queer unions, but nothing fruitful has come of these efforts so far. Further, during Pride events in the country, there are simultaneous anti-LGBTQ+ congregations who express their disapproval of the community and try to push their religious beliefs. 
South Korea's music, movies, culture, food, and technology may have a worldwide reach, but it lags behind when it comes to protecting its LGBTQ+ population. One can say that the smaller victories like on-screen queerness must be celebrated too, but where is the line between fans finding comfort in on-screen queerness and corporations taking advantage of our yearning? When will the big wigs at decision-making tables realize that LGBTQ+ people need a seat there too? Such is the dichotomy and dilemma of South Korea's apparent progressiveness.
(Disclaimer: The author is not a South Korean resident. They are only presenting information collected from research on the internet. This does not reflect the views or lived experiences of South Korean residents.)