'Romeo and Juliet', 'Jack and Rose', 'Noah and Allie', everyone has their own fictional ideal couple that they feel represent the epitome of a romantic relationship. When it comes to my opinion, a person who personally dislikes romantic movies or the idea of an ideal relationship, Morticia and Gomez Addams has found a special place in my heart. So this Halloween I felt like pouring my heart into this couple that represents perfection when it comes to healthy romantic relationships.
So, here are a few instances that showed the Addams couple was a perfect example of 'Relationship Goals', at least something I want to achieve in my life once –
Their personalities 
Rarely I have seen such complementing personalities in a couple on screen. While Gomez tears through life with an almost childlike enthusiasm for adventure, Morticia is a confident and intelligent woman with her own unique sense of style. They are stronger and better together. They teach what it means to share equal responsibility in the relationship. This doesn't necessarily mean making sure everything is shared 50/50, but it does mean shouldering equal levels of the work to keep the relationship together.
Being the perfect heads of the family
Morticia and Gomez are open-minded, have a loving relationship, and adore their children. They are strong individuals who manage to be totally and utterly themselves without putting anyone else down and accepting each member of the family as they are. They are interested in their children's lives and encourage spending time as a family. When they believe that Wednesday and Pugsley want to go to summer camp, Gomez and Morticia are very supportive, even though they don't understand the appeal.
Keeping the spark in the relationship
We all know the excitement of a new relationship filled with that "new energy". Everything is new and amazing and everything about our partner feels fascinating. But we are always reminded and told that's just in the beginning and that it fizzles out as the partners get habituated with each other and thus one just needs to reside to love and trust. The very morbid 'settling' with each other.
But this never happened with Morticia and Gomez.
Even after two kids and decades of marriage, they didn't 'settle down'. They make an effort to look good for each other, even when they're planning a quiet night at home. They still treat their relationship as though they were on their first date. They plan their second honeymoon together to exotic locations of the Black Hole of Calcutta. By simply making an effort, Gomez and Morticia keep the magic in the relationship alive.


Their robustly sexual marriage
Marriage does not ruin one's active sex life and Morticia and Gomez prove it through their affectionate expressions for each other. The duo openly displays their affection toward one another, discussing sex, and being sexually open and adventurous. The couple keeps their passion for each other high by letting their freak side to one another and exploring their kinks together.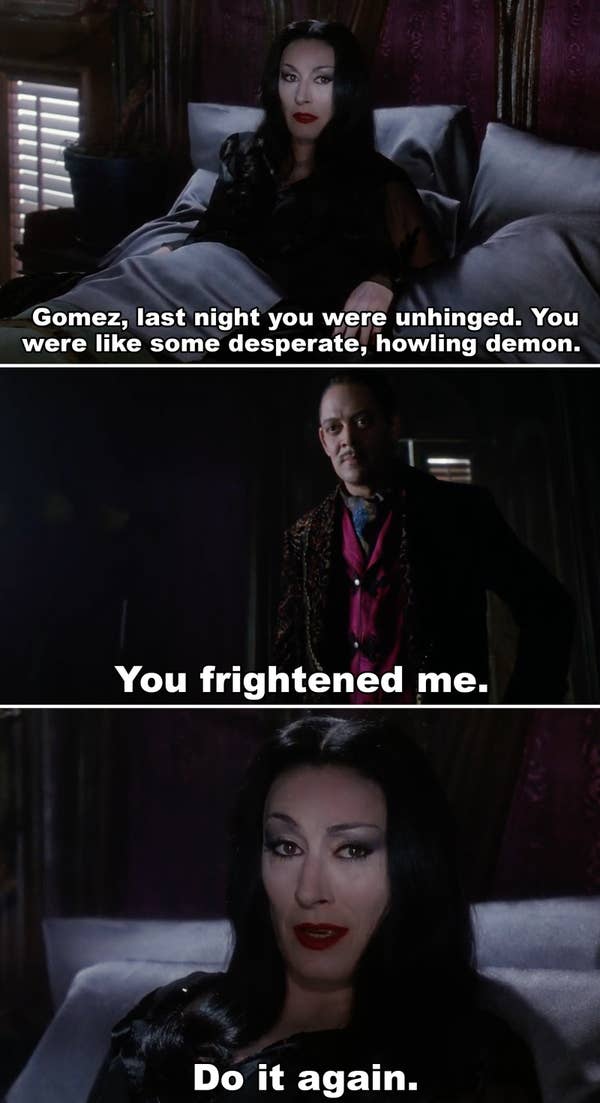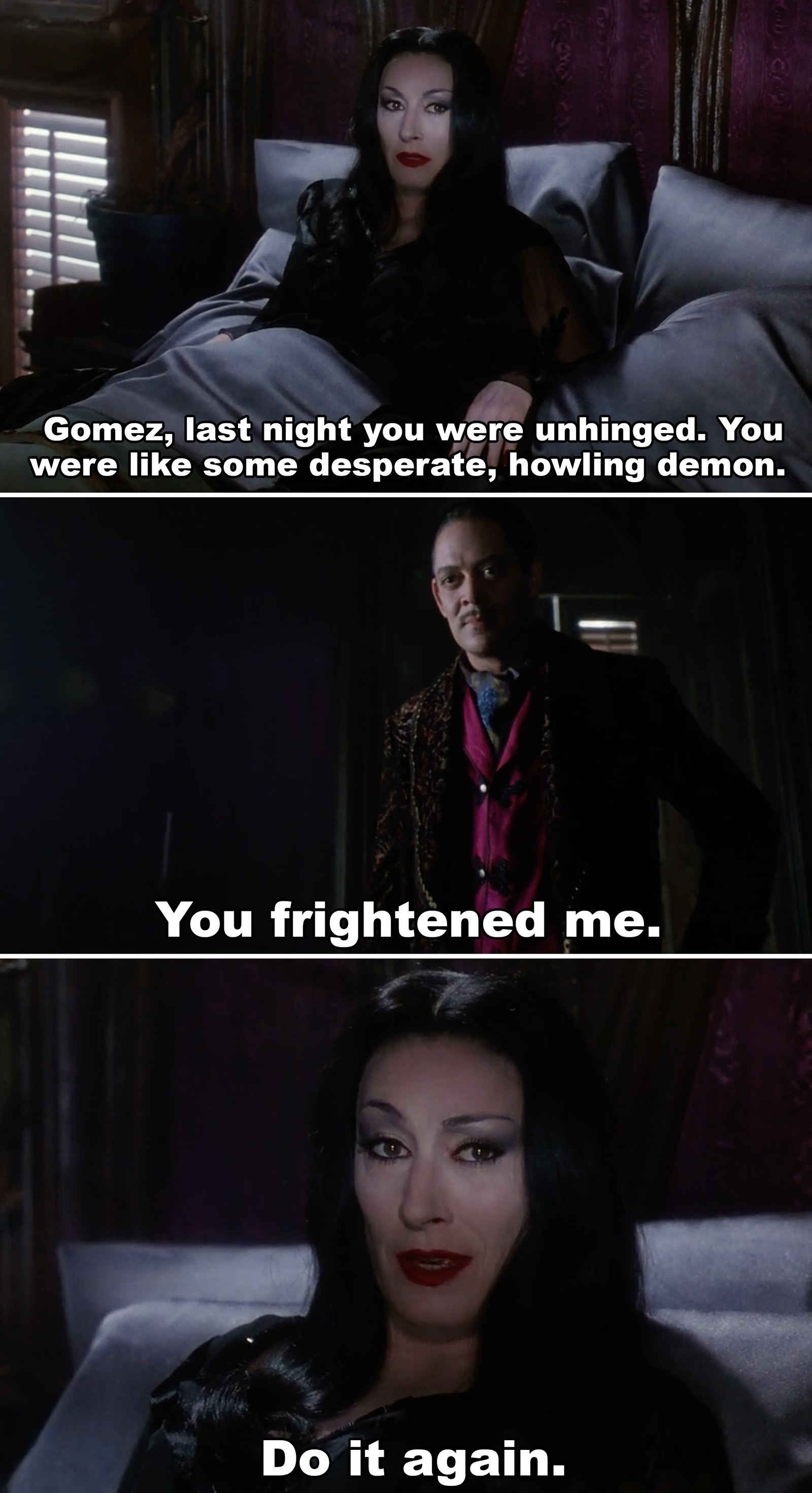 So how do you like your love to be? Do you want it to be like Romeo and Juliet or Jack and Rose? A love full of heartbreaks, pain, and worse.. death? Or do we want to be like Gomez and Morticia who grow up in their love every day? Don't we all now want to be two successful, happy, fully-grown weirdoes who are madly in love?
Also, look at Gomez supporting Morticia here, my eyes are welling up in..3..2..1..